Die zwei existierenden Modellreihen
The two existing models:
Wir unterscheiden zwischen zwei Modellreihen. In der Historie der Modelle ist erkennbar, dass die
Hersteller GFG (GFG-ELISAR) und COLLO (COLLO-ELISAR) sehr unterschiedliche Modelle
konstruiert haben, die dennoch viel Ähnlichkeit haben.
We have differences between two model rows. In the history of the models we can see, that the
manufactures GFG (GFG-ELISAR) and COLLO (COLLO-ELISAR) different models and designs
developed, which have similar technical components.
ELISAR von GFG/
ELISAR from GFG
<![if !vml]>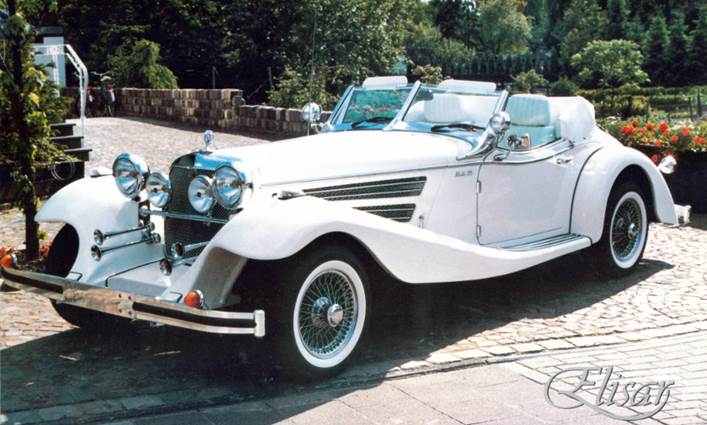 <![endif]>
Abbildung 1: GFG-Elisar der Baujahre 1985-1991 (Quelle: Verkaufsprospekt) Vorderansicht
                        GFG-Elisar built from 1985-1991 (source: sales brochure) front view
<![if !vml]>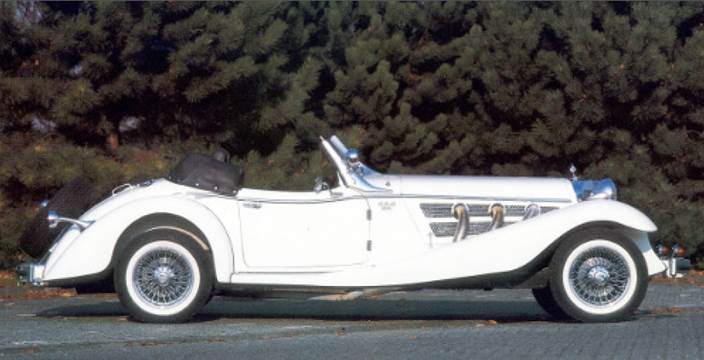 <![endif]>
Abbildung 2: GFG-Elisar Seitenansicht (Quelle: Verkaufsprospekt)
                        GFG-Elisar side view (source: sales brochure)
ELISAR von COLLO/
ELISAR from COLLO
<![if !vml]>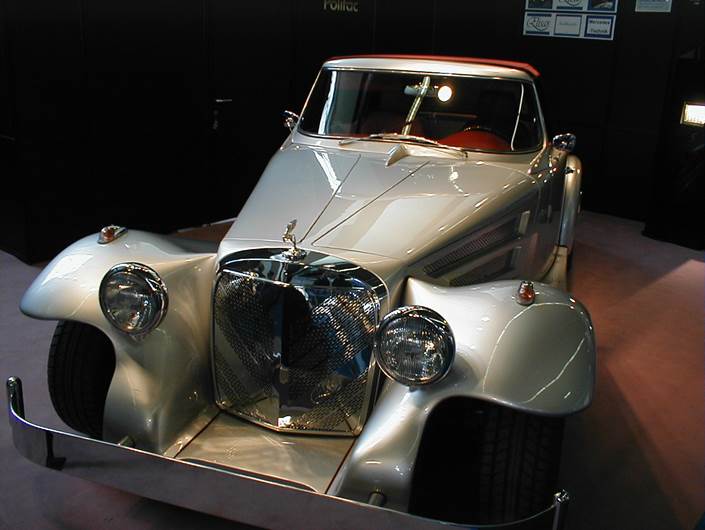 <![endif]>
Abbildung 3: Der Neoklassiker und Klassiker ELISAR001 auf der Show auf der IAA Frankfurt (Baujahr 2011)
                        The neoclassic and classic car ELISAR001 on trade fair IAA Frankfurt (year built 2011)
                        (Quelle: www.traumwagenarchiv.de)
<![if !vml]>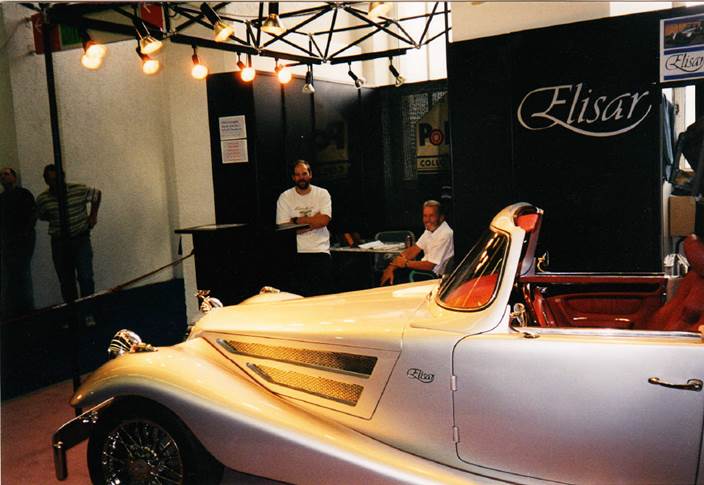 <![endif]>
Abbildung 4: Der ELISAR001 auf der Technoclassica Essen (Quelle: www.traumautoarchiv.de)
                        The ELISAR001 at trade fair Technoclasica Essen (source: www.traumarchiv.de)